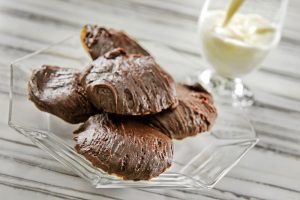 The history of Bergers Cookies began in 1835, when German immigrant Henry Berger arrived in the United States. A baker by trade, Henry came to The Land of Opportunity to follow his dreams, and soon opened a bakery in East Baltimore. In time Henry had three sons, George, Henry and Otto. Years later, young Henry took over his father's bakery, while brothers Otto and George began their own.
In the late 1800's "open air" markets dominated the way people shopped. They could purchase all their food needs in one general area. Each vendor had their own little shop, or as they were known then, stall. It is believed that each brother maintained a stall in one of about five markets throughout the city.
When Mr. Russell retired, his son, Charles E. Russell Jr., took control of the bakery operation. The bakery continued to thrive even through The Great Depression and both World Wars. Mr. Russell Jr., along with his two sons, Charles III and Dennis, worked together in the business. He also had two brothers working for him by the name of Charles and Benjamin DeBaufre. Mr. Russell retired in 1967, turning over control of the bakery to his sons, while the DeBaufre brothers branched out on their own, creating DeBaufre Bakeries, Inc.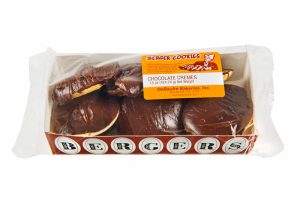 The first two years were a struggle, yet in 1969 DeBaufre Bakeries had become profitable enough to purchase Bergers from the Russell brothers. In 1978 Charles DeBaufres' son, Charles DeBaufre Jr., purchased a portion of the bakery. In 1988, Charles, Sr., passed away, leaving Benjamin and Charles, Jr. along with business associate John Koehler, in control of the company, until 1994, when Charles DeBaufre Jr. became the sole proprietor of Berger Cookies. Charles Jr. is still running the business today.